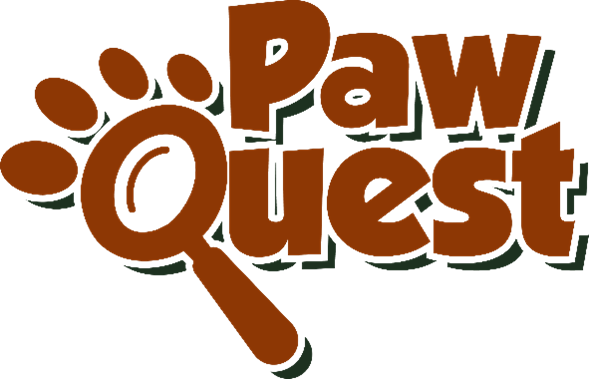 Have fun with family and friends on a scavenger hunt benefitting the Humane Society of Union County.
PawQuest is vehicle-based with some fun stops along the way.
Each car captain will receive an official "Kibble Kit" that includes clues…solve a clue and drive to the business or location sponsoring that stop. When you find the PawQuest sign, you will know you have correctly solved the clue. Take a photo and move onto the next clue.  For young children, parents can solve the clues and enlist the little ones help in spotting the sign at each stop. For older children, clue-solving is on them! (And don't worry, there will be an "In Case of Emergency" clue-buster envelope so no one gets too frustrated!)
Prizes will be awarded for best decorated vehicle, best team name and more! All this fun and helping the animals in our area for only $100 per vehicle.
If you are bringing your dog along, be sure to visit the Puppy Pit Stops (people, too!) for a safe place to take a break.
PawQuest hours span the weekend so you and your car of Questers can choose times that work best for you:
Friday, June 11 from 2 p.m. to 7 p.m.
Saturday, June 12 from 10 a.m. to 4 p.m.
Sunday, June 13 from 10 a.m. to 4 p.m. 
Pre-registration by June 4 is required so you can receive your Kibble Kit.  Register now and get ready to enjoy PawQuest 2021! 
Questions about PawQuest? Email volunteerhsuc@gmail.com
Interested in sponsoring PawQuest? Email volunteerhsuc@gmail.com
THE HUMANE SOCIETY OF UNION COUNTY
Mail: 4015 Waxhaw Hwy., Monroe NC 28112
MONROE LOW COST SPAY/NEUTER CLINIC
4015 Waxhaw Hwy (Hwy 75), Monroe, NC 28112