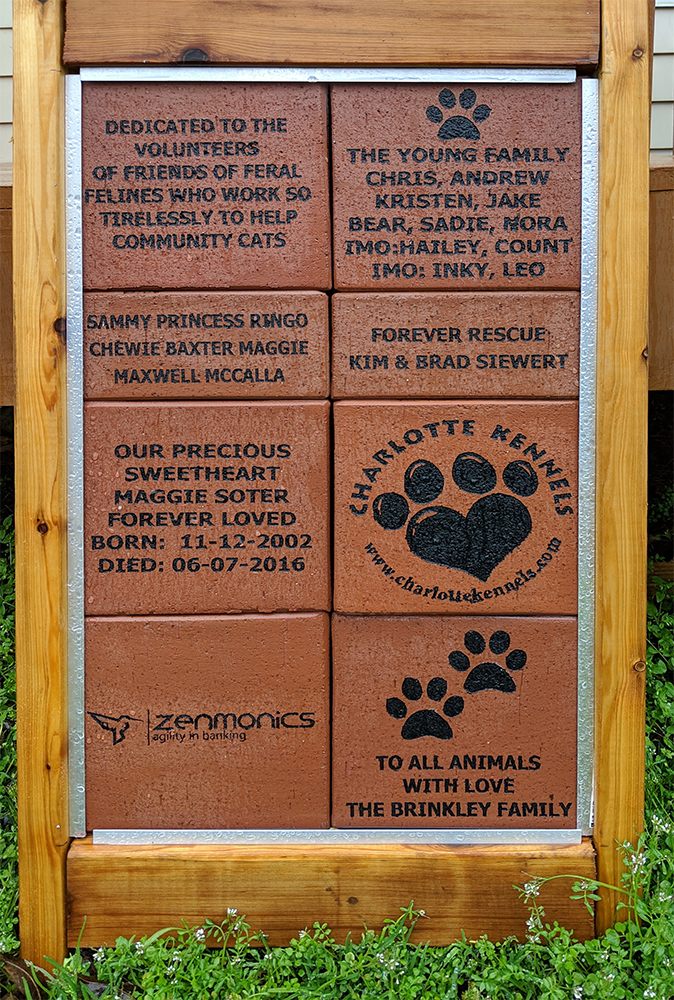 Buy a brick. Build a clinic.
Here's a special way to save animals and honor someone you care about. Your brick will become part of the walkway that connects our current clinic with the future Monroe Low Cost Spay/Neuter Clinic.
These beautifully engraved bricks can be personalized to honor, remember or celebrate a family member. Add a business logo to show your company's support of animals. A portion of every purchase will be given to the Humane Society's "Raise the Ruff" capital campaign.
Become part of our "Pathway of Memories".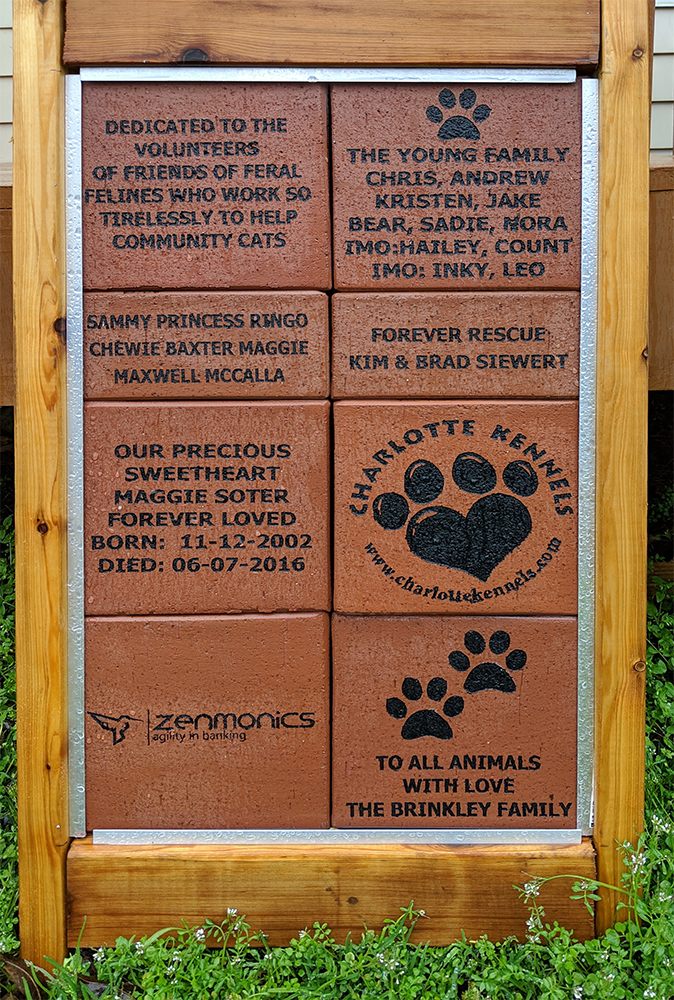 THE HUMANE SOCIETY OF UNION COUNTY
Mail: 4015 Waxhaw Hwy., Monroe NC 28112
MONROE LOW COST SPAY/NEUTER CLINIC
4015 Waxhaw Hwy (Hwy 75), Monroe, NC 28112