Pack Attack!
Surprise Someone Special
The Overnight Sensation
Our Pack Attack makes any occasion more special!
Our Humane Society party animals are the best thing to happen to lawns since flamingos!
For just a $25 donation, rent our "Pack Attack"—a dozen freestanding dog silhouettes!
To schedule your rental, please email:
HSUCinfo@gmail.com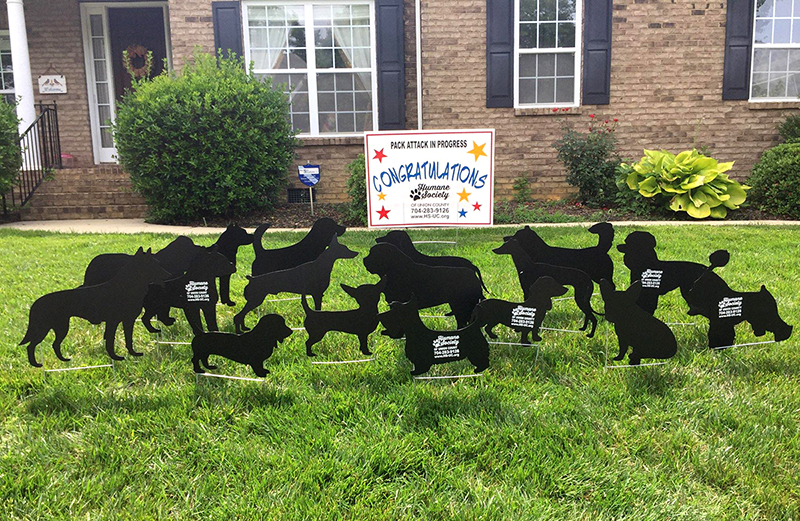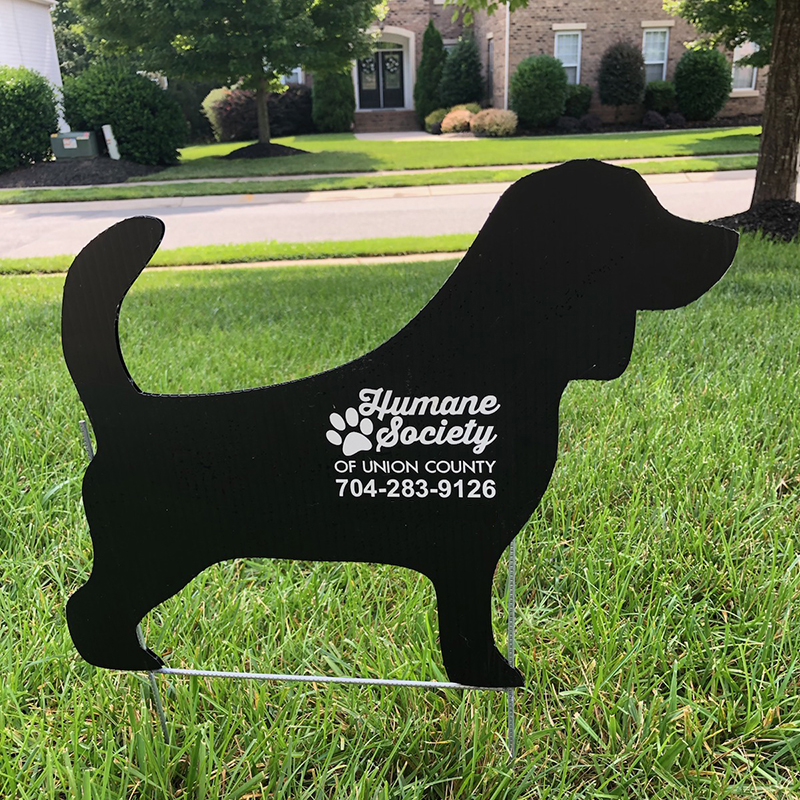 How It Works &
How You Help Our Foster Dogs & Cats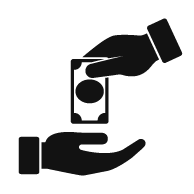 Order a PACK ATTACK by filling out the order form and pay a $25 donation.

Pick up and place the PACK anywhere you want. 3 days later you bring the PACK back.

100% of your $25 donation goes to the Monroe Lost Cost Spay Neuter Clinic.

Foster dogs and cats receive the care they need to become healthy, happy and find loving homes.
THE HUMANE SOCIETY OF UNION COUNTY
Mail: 4015 Waxhaw Hwy., Monroe NC 28112
MONROE LOW COST SPAY/NEUTER CLINIC
4015 Waxhaw Hwy (Hwy 75), Monroe, NC 28112