The Humane Society of Union County's caring and dedicated staff shares a common bond that transcends any differences:
A Deep Love of Animals
As we meet the challenges of saving lives and running a successful nonprofit organization, our goal is to always nurture respect, resourcefulness and good humor.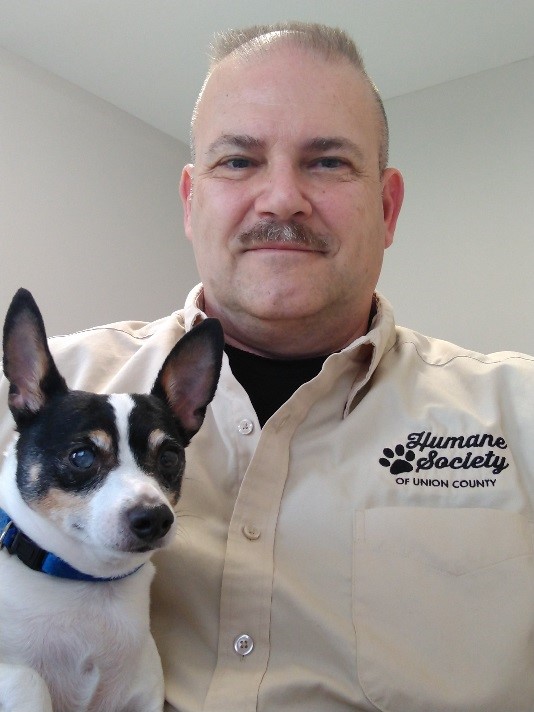 Bob Citrullo
EXECUTIVE DIRECTOR
Citrullo has spent the past seventeen years working in animal welfare. Before joining the Humane Society of Union County he was the Executive Director of the Northeast Animal Shelter, located in Salem, MA. He currently consults with Animal Shelter Services, LLC. where he performs Shelter Evaluations to assist struggling organizations. He has held the following positions with different animal welfare organizations around the country. Executive Director, Director of Operations, Director of Support Services and Shelter Director. Citrullo spent 25 years serving our nation in the military. 
Citrullo, over the past several years established programs that successfully reduce the number of healthy adoptable animals that are euthanized yearly. 
He holds a nursing degree as part of his service in the military, and non-profit and business certifications. Citrullo is also a member of the Association for Animal Welfare Advancement.
 Bob shares his home with Elvis, and Quincy – Basset hounds, Oliver, a Toy Rat Terrier, and the youngest, Annabelle, a Bloodhound/Mastiff Mix.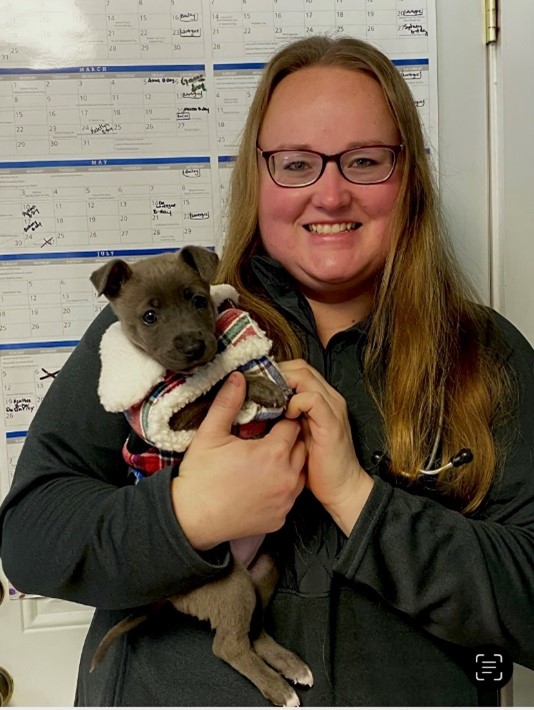 Dr. Jewel Abee
MEDICAL DIRECTOR
Dr. Jewel Abee, a NC native, fell in love with shelter medicine and surgery in vet school. She graduated from Liberty University in 2012 with a Bachelor of Science in Biology: Pre-Med with minors in Chemistry and Business. She graduated with honors from Oklahoma State University in 2016 with her Doctor of Veterinary Medicine degree. She joined the Humane Society of Union County in 2019 and has performed over 13,000 surgeries in her career, including amputations, eye removals, and abdominal exploratories.
In her spare time, Dr. Abee enjoys riding horses, spending time with her family, working on her family farm, and traveling.
Dr. Abee is kept company by a plethora of rescue animals ranging from Boom, the goat to Brimstone her "heart" dog. Dr. Abee met her husband, Robert, while in undergraduate school and has been married for 4 years.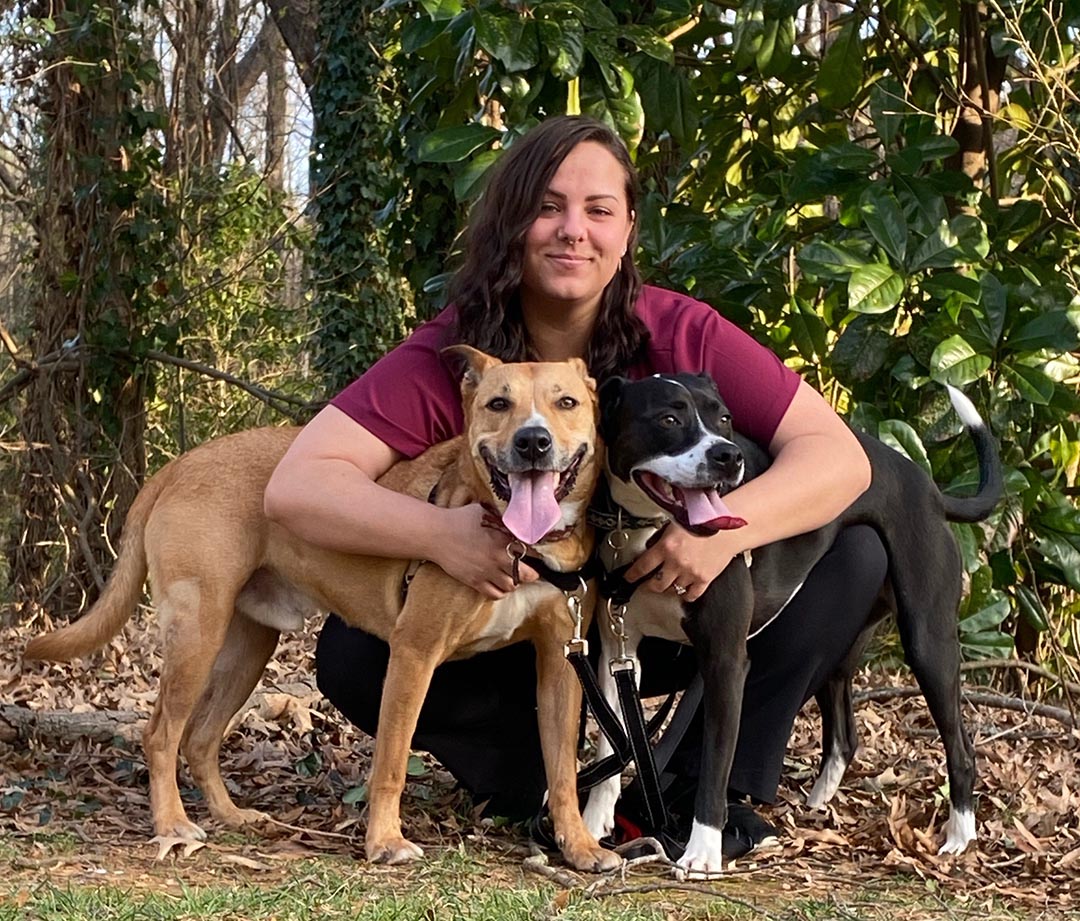 Taylor Sramek
CLINIC MANAGER
Taylor Sramek has been with the Humane Society of Union County and Monroe Low-Cost Spay and Neuter Clinic for almost 6 years now, and they have been the best years of her life! She started as an entry-level receptionist and has since worked her way up to clinic manager with lots of hard work and dedication. She thinks the most rewarding part of the job is having the ability to help not only her furry patients, but their human parents as well! She enjoys life outside of work with her fiancé Christopher, and their two furry children, Noel and Sunny (an HSUC alumni!).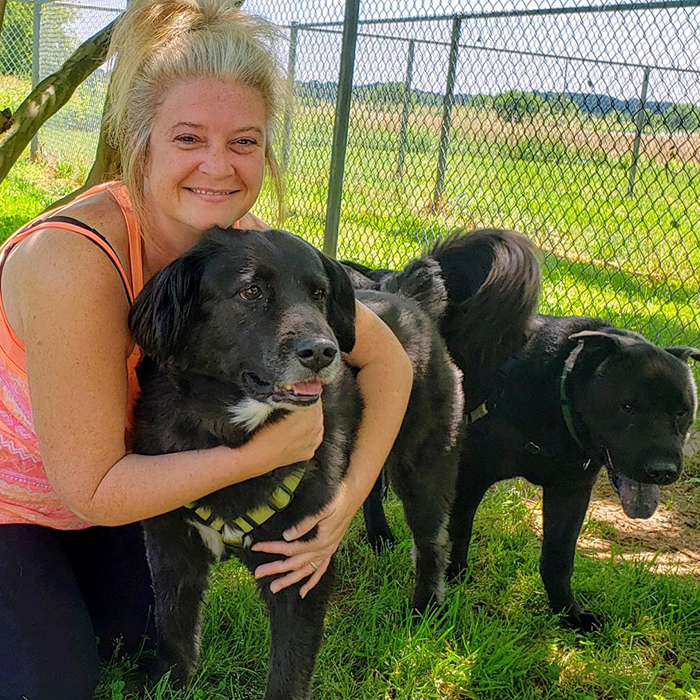 KIM SIEWERT
DIRECTOR OF FOSTER AND ADOPTION
Kim, our Director of Operations wakes up at 4 a.m. most days and hits the ground running.  She's tireless on-the-frontlines who oversees every aspect of rescue, from intake to adoption.  A "day in the life of Kim" includes veterinary runs, Freedom Rides from animal control, delivering foster animals and supplies to homes around Union County, reviewing applications and speaking to potential homes, and attending every adoption event.  Kim can often be found in the trenches rescuing an animal, working on hoarding cases, and working with owner surrenders. She has grown our foster base over the years so HSUC can save more cats and dogs. Originally from Rochester, NY, Kim and her husband Brad moved to NC and became foster parents in 2015—and the rest is history.  Kim and Brad have a special love for seniors and hospice dogs, their dog Bo is a rescue too!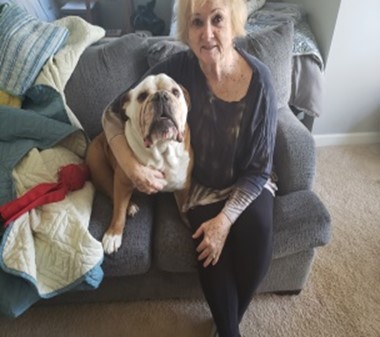 Sue Grimm
VOLUNTEER COORDINATOR
Sue Grimm has been with HSUC since August, 2019, shortly after relocating to Waxhaw from Long Island, New York.  In 2017, she retired as Director of Volunteers, Good Samaritan Hospital, West Islip, New York. Her education and experience includes a Bachelor's degree in Finance, 15 years as a commercial real estate appraiser, owner of a gourmet shop and caterer, dance teacher, wife, mom, nana, volunteer and minister's wife!
 Sue is married more than 50 years to Bob, is the mother of three daughters and Rocky, grandmother of three grandchildren and 5 grandpets.
THE HUMANE SOCIETY OF UNION COUNTY
Mail: 4015 Waxhaw Hwy., Monroe NC 28112
MONROE LOW COST SPAY/NEUTER CLINIC
4015 Waxhaw Hwy (Hwy 75), Monroe, NC 28112